Our surgery will not be open toady but we are still working remotely to assist emergency cases
How much does our Aligner Treatment cost?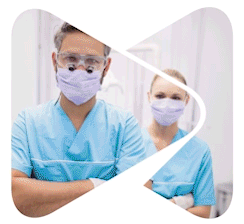 The cost of our treatment is determined by the duration of treatment and the type of correction you are looking for. The dentist's fee for aligners is set by our company, so you can be comfortable that the fee is match in your area.
You can send us some photos and get an estimate fee for your treatment. If you happy with the estimate of the cost, we put you in contact with a practice in your area where the dentist will scan your teeth and send to us for treatment. The fee for such scan varies from practice to practice.
Contact us for a FREE smile assessment.
Once you happy with the estimate duration and the fee, you can contact your dentist, or we will direct you to one of our trained dentist. your dentist then will scan your mouth and send it to us for 3Dsimulation that usually take a week
You will be presented with a simulation and model (before and after) as hard copy so you will have a better visualisation of the result
We do

Virtual

consultation